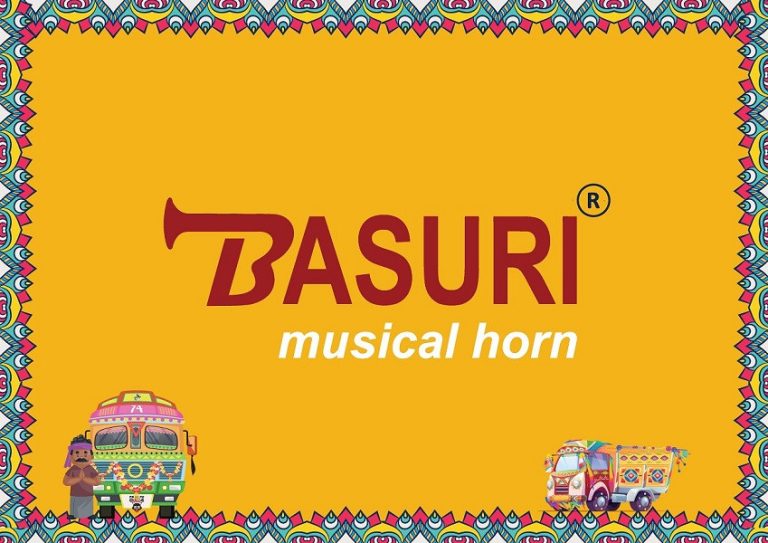 In 1994, the founder of Bansuri Automotive had an idea while driving to his village. He wanted to create a horn that would not only grab people's attention, but also be entertaining while asking them to move lanes. This led Mr. M N Kikani to develop the Bansuri, a musical horn system.
It took him over two years to develop the musical air horn, and in 1997, it was successfully launched. Although many companies tried to copy the product, they were unable to replicate its success.
Initially, Bansuri only produced musical horns, but today it offers a range of horns for various market segments. The company began exporting its products in 2015 and has received a positive response from customers overseas.
People love Bansuri's products, and the company is dedicated to bringing happiness to the world through its musical air horns. Not only do they provide a pleasant surprise, but they also help keep drivers safe in a unique and entertaining way.
YOUR TRUSTED INTERMEDIARY in Europe
Basurishop, the trusted intermediary company representing SUV 4×4 CUSTOM and Basuri Automotive across Europe. We take pride in offering a wide range of Basuri Automotive products, including air horns, control boxes, and more. Rest assured, all content and materials on our website, including text, graphics, logos, images, and software, are protected by applicable copyright, trademark, patent, and other intellectual property laws.
At Basurishop, we handle every aspect of your SUV 4×4 CUSTOM and Basuri Automotive purchase in Europe. From pricing and payment to shipping, delivery, returns, and refunds, we strive to provide a seamless experience. To ensure timely and reliable delivery, we collaborate with reputable shipping carriers such as GLS, Chronopost, and Kuehne+Nagel. Shipping costs are calculated based on item weight and size, and are clearly presented in the customer's basket before checkout. Please note that delivery times may vary depending on stock levels, manufacturing times, and other factors, with some products requiring up to 20 working days for delivery.
Customer satisfaction is our top priority at Basurishop. If, for any reason, you are not completely satisfied with your purchase, we offer a hassle-free return policy. You have 14 days from receipt of your order to initiate a return and receive a full refund. Additionally, we provide a secure online checkout system for easy and convenient payment.
In summary, Basurishop is your reliable and trustworthy intermediary company representing SUV 4×4 CUSTOM and Basuri Automotive in Europe. With our high-quality products and services, efficient logistics, and dedicated customer support, we ensure that you are completely satisfied with your automotive customization experience. Trust us to be your partner in the world of SUV 4×4 CUSTOM and Basuri Automotive.
SUV4X4CUSTOM.COM is a leading player in online sales to individuals in France.
Our priorities include:
A superior customer service that is always attentive to your needs.
The selection of high-quality products that are tested and approved.
The guarantee of a fair sales price.
Total security, both for your transactions and your produc